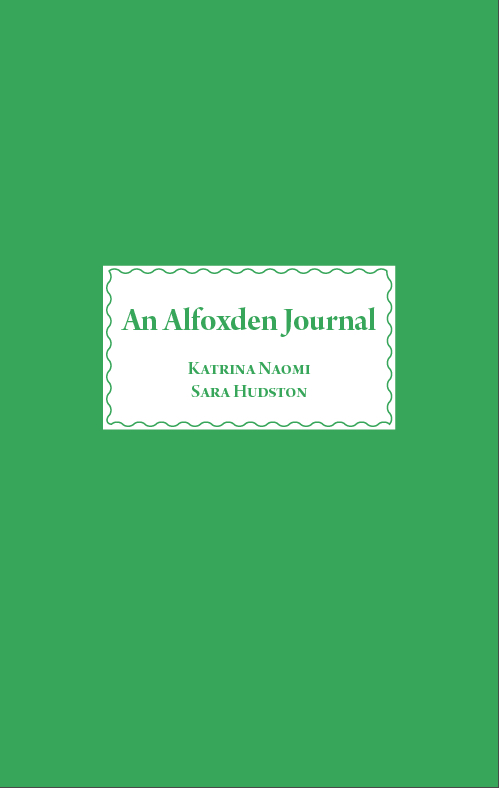 20 pages
Published: 2023
Publisher: Hazel Press


Hazel Press have published An Alfoxden Journal with four new poems from Katrina Naomi and prose from Sara Hudston. Katrina says:
'I love that I get to channel my inner Dorothy (Wordsworth).'
The chapbook was inspired by a 3-day residency at Alfoxton Park in Somerset, where the Wordsworths lived for a year during the time of their intense friendship with Samuel Taylor Coleridge.
Hazel Press have produced 50 copies. 
An Alfoxden Journal by Katrina Naomi and Sara Hudston is £8 from the Hazel Press bookshop on their website.